Be set free from Alcohol and Drugs!! We are a safe place to Recover from the Disease of Addiction !!
Our Mission
​
Surrender House provides safe, structured,supportive and stable housing for alcohol and drug dependent individuals seeking Recovery. We are dedicated to empowering people with the tools and the skills to live healthy and productive lives.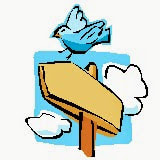 We have locations in Dearborn Heights and Southgate, Michigan. Providing a safe atmosphere to recover in. They are clean and well furnished homes that are maintained by the residents as to teach them responsibilities to carry with them once they leave and have their own homes. Our homes are equipped with laundry facilities (free of charge) and WiFi internet for their convenience. We are close to churches, shopping, bus lines and job opportunities. We are also with in walking distance to AA/NA meetings.
---